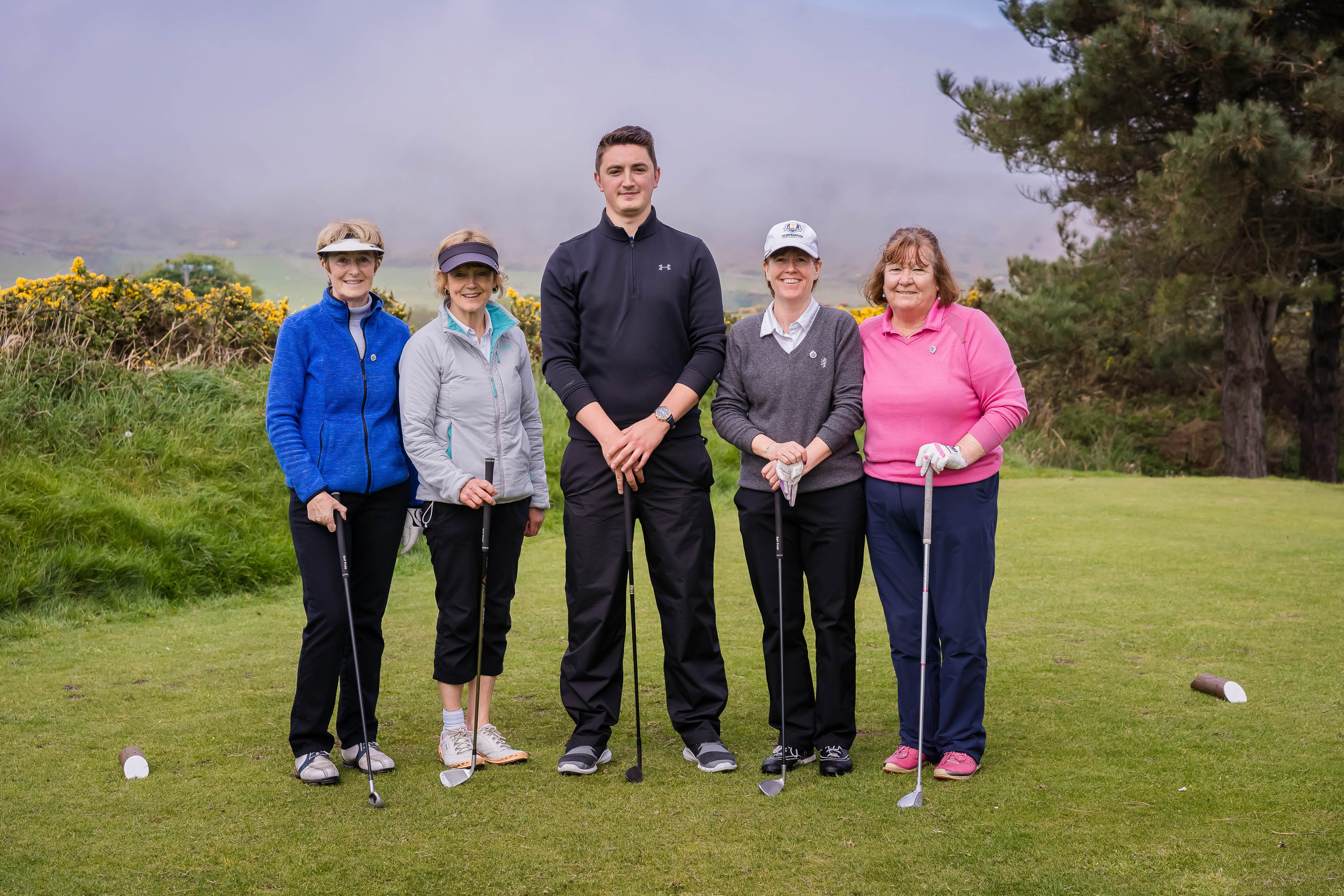 Christina's Team At The 2019 Mike Henthorn Cruse Memorial Golf Day
The 2019 Mike Henthorn Cruse Memorial Golf Day has raised £8,000. Held at Peel Golf Club and sponsored for the eighth year in succession by Celton Manx the event, in aid of Cruse Bereavement Care Isle of Man, attracted 21 teams and saw Sean Dawson, Nick Kelly, Paul McMullan and Conor Sullivan emerge the winning team with a score of 56.1 net.
Ahead of the prize presentations Cruse Bereavement Care Isle of Man chairman Sam Skelton said that the event provided an opportunity to reflect on the life and work of respected local businessman and ardent Cruse supporter Mike Henthorn after whom the golf day was renamed following his death in 2015.
The event also provided an opportunity for the charity's young people's services co-ordinator Gill Skinner to provide an outline of CruzKids, the support service for bereaved children and young people, and to introduce service user and Cruse ambassador, 21-year-old Emilia Stringer.
In 2012, when Emilia was 15, her father died after a lengthy battle with cancer. His death was, she said, 'a life-changing' event' which led her to seek the support of Cruse and counselling from Gill Skinner. She explained: 'Those counselling sessions helped me to get through each week and became a crucial part of my grieving process.' She said: 'Cruse has helped me to answer the hard questions I found too difficult to ask my family; it has helped my confidence to grow and shaped who I am today.'
Cruse Bereavement Care Isle of Man in 2018: The numbers:
3100 hours given by Cruse volunteers;
210 adults and 170 children and young people supported;
90 requests for information and advice responded to;
86 new Facebook followers gained;
32 bereavement support volunteers saw clients;
30th year of Cruse Bereavement Care Isle of Man marked;
8 new bereavement support volunteers recruited and trained;
5 organisations received bereavement awareness training;
5 organisations received crisis support.